View our Railway Holidays through the eyes of our customers who have posted video footage via YouTube. View our video gallery.
We handle referral bookings for a number of travel businesses. If you want to promote rail-based holidays to your market consider Ffestiniog Travel as a Trade Partner.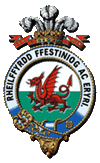 Ffestiniog Travel is owned by a charitable trust and profits go to support the world famous Ffestiniog and Welsh Highland Railways.

As an AITO member we offer quality, expertise, peace of mind and financial protection. AITO members strive to create overseas holidays with high levels of professionalism and a shared concern for quality and personal service.
Ffestiniog Travel is committed to responsible travel and Sustainable Tourism. The key objectives are to protect the environment, to respect local cultures, to benefit the local communities, to conserve natural resources and to minimize pollution.
Ffestiniog Travel fully supports the Travel Foundation which is a UK charity that cares for the people and places we love to visit. It is helping the travel industry take effective action on sustainable tourism in mainstream destinations across the world, improving quality and keeping holidays special.
Telegraph Travel Awards
We were extremely proud to be shortlisted in this year's Telegraph Travel Awards in the Best Rail Operator category, in the top three alongside Orient Express and The Rocky Mountaineer! Congratulations to Orient Express for winning the award. Our disappointment was soothed by former MP Gyles Brandreth who presented the award. See what he had to say above. Thank you to all our loyal customers who took the time to vote for us.
Celebrate Rhaetian Railway's 125th Anniversary
One of the worlds' greatest railway networks, the Rhaetian Railway in Switzerland, celebrates its landmark 125th Anniversary next year and Saturday 10th May 2014 is the day earmarked for celebrating the history of a railway that has successfully combined beautiful scenery with the power of technology. Full details of the day itself have not yet been released but visitors can expect to encounter some historic engines and trains and many more attractions in stunning settings. We at Ffestiniog Travel are producing a tour to coincide with the celebration day and a full itinerary will be revealed when details of the RhB Anniversary are finalised. If you would like to express your interest in this tour please contact us directly on 01654 700034 or email This e-mail address is being protected from spambots. You need JavaScript enabled to view it . It promises to be a fantastic year to travel through the glorious Swiss mountains and valleys. What began in 1889 with the opening of the line from Landquart to Klosters has today become a 384 mile long rail network which boasts spectacular viaducts and tunnels that harmoniously blend into the breathtaking landscape guaranteeing unforgettable views and earning its UNESCO World Heritage status. If you are unable to travel to take part on the 10th May celebration day we are running escorted tours in 2014 that feature the wonderful RhB, including Snow on the Alps, Swiss Alpine Holiday and The Rhine - From Sea to Source. Alternatively travel independently at a more convenient time and book a 'Signature' tour to Switzerland with us to include a journey on the Rhaetian Railway during its special year.
"The journey of a lifetime...I will treasure my memories of it"
Mr D Markham, London – Indian Hill Railways 2013
"Thank you to Liz for making this a wonderful holiday. Her knowledge and her attention to the needs of each traveller was exemplary"
Dr & Dr Stanley, Dorset – Snow on the Alps 2013
"This was again a splendid trip. The itinerary was well chosen, the organisation worked perfectly and the tour leader was excellent"
Mr R Schwarz, Bury – The Hebridean Tour 1 2013
"To ensure your rail holiday expectations are met Ffestiniog Travel actively encourages direct and regular contact with our team of expert consultants prior to departure. For this reason we do not operate an online booking system and prefer a more personal approach. Travellers who book with Ffestiniog Travel are assigned the same FT travel consultant who will deal with all their enquiries and arrangements regarding their choice of rail holiday"
Maria Cook - General Manager
Our friendly team of expert travel consultants are available to deal with any queries Monday to Friday between 9am and 5pm or by telephone only on Saturdays between 9am and 1pm.
Call: 01766 772030
Email: info@ffestiniogtravel.co.uk
Celebrate our 40th Anniversary Year by travelling with us. Order our special 2014 Brochure to see our train holidays and escorted rail tours in the UK, Europe and Worldwide.
Northern Lights Price Reduction!
£155pp off original price! A tour boasting scenic train journeys, culture, tradition and of course the natural phenomenon that is the Northern Lights!
This 40-day celebratory Anniversary Rail Tour now includes a special charter on the Tsars Gold Train - why not join us for part of the journey - costs now available.
Celebrate Christmas and New Year in the idyllic setting of Switzerland this winter and enjoy rail journeys with unforgettable views.
Discover how some of Britain's cities celebrate Christmas and have fun buying your stocking fillers for the festive season.
If you can't spare the time for our full 40-day celebratory 40th Anniversary Rail Tour, why not join us for part of the journey - approx costs now available.
'Inferno' Italian Rail Break