View our Railway Holidays through the eyes of our customers who have posted video footage via YouTube. View our video gallery.
We handle referral bookings for a number of travel businesses. If you want to promote rail-based holidays to your market consider Ffestiniog Travel as a Trade Partner.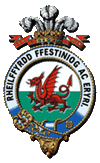 Ffestiniog Travel is owned by a charitable trust and profits go to support the world famous Ffestiniog and Welsh Highland Railways.

As an AITO member we offer quality, expertise, peace of mind and financial protection. AITO members strive to create overseas holidays with high levels of professionalism and a shared concern for quality and personal service.
Ffestiniog Travel is committed to responsible travel and Sustainable Tourism. The key objectives are to protect the environment, to respect local cultures, to benefit the local communities, to conserve natural resources and to minimize pollution.
Ffestiniog Travel fully supports the Travel Foundation which is a UK charity that cares for the people and places we love to visit. It is helping the travel industry take effective action on sustainable tourism in mainstream destinations across the world, improving quality and keeping holidays special.
Telegraph Travel Awards
We were extremely proud to be shortlisted in this year's Telegraph Travel Awards in the Best Rail Operator category, in the top three alongside Orient Express and The Rocky Mountaineer! Congratulations to Orient Express for winning the award. Our disappointment was soothed by former MP Gyles Brandreth who presented the award. See what he had to say above. Thank you to all our loyal customers who took the time to vote for us.
Late availability
Bookings are still being taken for the following rail holidays:
| | |
| --- | --- |
| The 'Snowdonian' Tailor-Made Mini-Break - April 2014 - Travel the length of the Ffestiniog and Welsh Highland Railways in a day on board the 'Snowdonian' steam train | FR Behind the Scenes - June 2014 An in-depth look at the Ffestiniog Railway in the Diamond Jubilee Year of the railway's restoration era |
| | |
| Slovakia - June 2014 - An abundance of mountains, historic towns and unspoilt villages to discover in this lesser known Central European country | Around the World - May 2014 - A 40-day tour to mark our Ruby Anniversary year. Join us for the full or parts of our journey around the Northern Hemisphere as we visit Austria, Hungary, Russia, Mongolia, China, Canada and the USA |
| | |
Tailor Made Rail Holidays
Great Continental Railway Journeys
The DVD of the second series of Great Continental Railway Journeys is available on 28th April 2014, but you can pre-order your copy now!
If you were inspired by the latest series of BBC2's Great Continental Railway Journeys then why not plan your very own European rail holiday with Ffestiniog Travel. We have again created replica rail breaks based on each of the six episodes in Series 2 of Great Continental Railway Journeys. Each package follows Michael Portillo's route through Europe, guided by his trusty 1913 Bradshaw railway guide. If you missed any of the series you can remind yourself of the journeys and destinations on the BBC2 GCRJ webpage. All episodes took in some interesting sights as Portillo ventured through France, Spain, Germany, Denmark, Norway, Italy and even Gibraltar. We too can plan your own individual GCRJ by arranging similar and additional sightseeing stops and tourist visits at any of the destinations.
Advance Notice
| | |
| --- | --- |
| Travel in style as you journey on some of the world's iconic luxury trains | Including the Neral to Matheran line near Mumbai, the last remaining 2ft gauge part of the Scindia State Railways at Gwalior and the ever popular Darjeeling Himalayan Railway. |
| | |
Customer Comment
"The journey of a lifetime...I will treasure my memories of it"
Mr D Markham, London – Indian Hill Railways 2013
"Thank you to Liz for making this a wonderful holiday. Her knowledge and her attention to the needs of each traveller was exemplary"
Dr & Dr Stanley, Dorset – Snow on the Alps 2013
"This was again a splendid trip. The itinerary was well chosen, the organisation worked perfectly and the tour leader was excellent"
Mr R Schwarz, Bury – The Hebridean Tour 1 2013
Personal approach
"To ensure your rail holiday expectations are met Ffestiniog Travel actively encourages direct and regular contact with our team of expert consultants prior to departure. For this reason we do not operate an online booking system and prefer a more personal approach. Travellers who book with Ffestiniog Travel are assigned the same FT travel consultant who will deal with all their enquiries and arrangements regarding their choice of rail holiday"
Maria Cook - General Manager
Our friendly team of expert travel consultants are available to deal with any queries Monday to Friday between 9am and 5pm or by telephone only on Saturdays between 9am and 1pm.
Call: 01766 772030
Email: info@ffestiniogtravel.co.uk
Celebrate our 40th Anniversary Year by travelling with us. Order our special 2014 Brochure to see our train holidays and escorted rail tours in the UK, Europe and Worldwide.