Award Winning Rail Holidays
For those new to our website and rail holiday services we hope a useful introduction is to see what our existing customers think. Their support is demonstrated in the travel and holiday awards we have achieved over the last few years – based purely on Ffestiniog Travellers voting for us! Our latest recognition came in 2018 when we were voted one of the top 3 Best Rail Holiday Companies (Small) category in the British Travel Awards, taking bronze position. We have been selective in which travel industry awards to enter to avoid inundating our customers for votes and to ensure the awards reflect who our customers are. For a small rail tour operator we have achieved great recognition thanks to their loyal support, an indication of the quality holiday service we provide in a very competitive marketplace. Here are some other reasons to consider taking a rail holiday with Ffestiniog Travel:
We were one of the first UK rail tour operators to run escorted rail holidays - in 1974.
Ffestiniog Travel was created for people who love to travel by train and explore the world's heritage railways.
We have remained true to our specialism and concentrate solely on rail holidays and creating tours that offer great destinations, sightseeing and railway content.
We are also train ticket suppliers for many worldwide rail operators and our knowledge of the world's rail routes make us leading experts in creating escorted or tailor made rail journeys – no matter how complicated.
Customer satisfaction – over 60% of existing customers return to travel with us year after year. We currently have a 97% rating on the independent AITO Reviews – some fantastic feedback!
We are committed to supporting Heritage Railways around the world and closer to home our profits support the continued preservation of the famous Ffestiniog and Welsh Highland Railways.
We provide a personal service and actively encourage customers to contact our travel team to discuss our tours in more detail.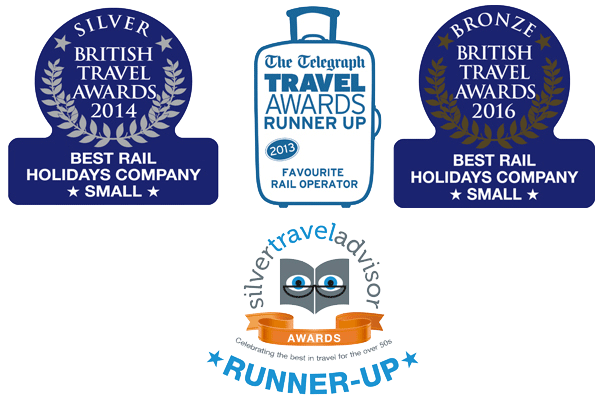 Ffestiniog Travel provides 'out of hours' support for all independent travellers in the event of an emergency.