Ffestiniog Travel – A Brief History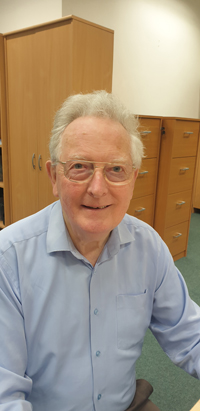 As we celebrate 50 years of taking customers on holiday by train, it is interesting to look back on what is surely a unique evolution for a tour operating company.
In 1974 I was Traffic and Commercial Manager for the Ffestiniog Railway, now our sister company. My job was to manage the customer interface and train operations and part of this remit included, of course, the booking offices.
We already had a licence for issuing British Rail domestic tickets dating from the days when Cambrian Coast stations were destaffed and we had applied for a similar licence for continental rail and ferries. This was granted subject to meeting a financial target in the first year. That was the tricky part.
It seemed obvious to us that BR's real interest was to attract passengers onto its ferries. Its longest route was Harwich to Hook of Holland and its most expensive ticket was first class overnight with a cabin. So we needed a group to make this journey, but we needed much more to make it an attractive offer. How about a holiday to the alpine railways of Switzerland? Worth a try!
That first tour was intended as a "one-off" but, having done it once, why not do it again? It was made clear to me that it had to be a spare time job as it wasn't regarded as what the Ffestiniog Railway was put on Earth to do so progress was slow – no more than three or four escorted holidays per year and none of these in the summer period when we were much too busy with the Ffestiniog Railway's own operation.
All this was before rail holidays became fashionable of course so we needed to decide who might want to travel and where they might want to go. Here we took our inspiration from Ffestiniog Railway's own passengers of which roughly half, according to surveys, were interested in the trains and half enjoyed the wonderful scenery. So, all our early tours relied heavily on scenic destinations – Switzerland, Austria, Norway and so on and many still do. Our first long haul tour to Canada in 1979 followed the same theme.
To comply with the new 1992 package travel regulations, Ffestiniog's travel operations were formed into a separate company but wholly owned by the Ffestiniog Railway Trust and all profits generated handed to the Trust for capital work on the FR (now including the Welsh Highland Railway of course). Since that date over £1M has helped to finance new carriages, a locomotive and various infrastructure projects.
Nowadays our destinations are worldwide, and we embrace tailor made individual customers and private groups as well as our traditional escorted rail holidays. In tour operating terms though, we are still a small company dedicated to providing a personal service to our customers, many of whom have become firm friends along the way.
A big thank you to all our customers, past and present. Here's to the next 50 years!
Alan Heywood